Hello, I'm Shilpa Samuel.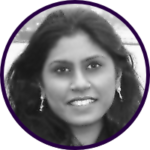 Hi, I'm Shilpa Samuel, and my goal is to provide my clients with the best legal counsel in the greater New York City metro area. The Law Offices of Shilpa Samuel began as an opportunity to pour myself into the lives of those I represent. Using my knowledge, skills and experience, my aim is to bring you, my clients, the trusted legal represtation you deserve. We do this best by providing custom legal solutions for secured transactions.
I have been a practicing attorney for 15 years. I began my legal career handling zoning, condemnation and real estate litigation matters. From that point, I handled many civil litigation matters including, contract litigation, small claims matters and landlord tenant cases. For the past 10 years I have been handling all manner of real estate transactions. I represent a variety of hard money lenders, real estate investors and primary home buyers.
Let's start a conversation today! Call our office or fill out the form below to contact us immediately.